Lā Hana: Waialeʻe Lako Pono
July 15 @ 9:00 am

-

2:00 pm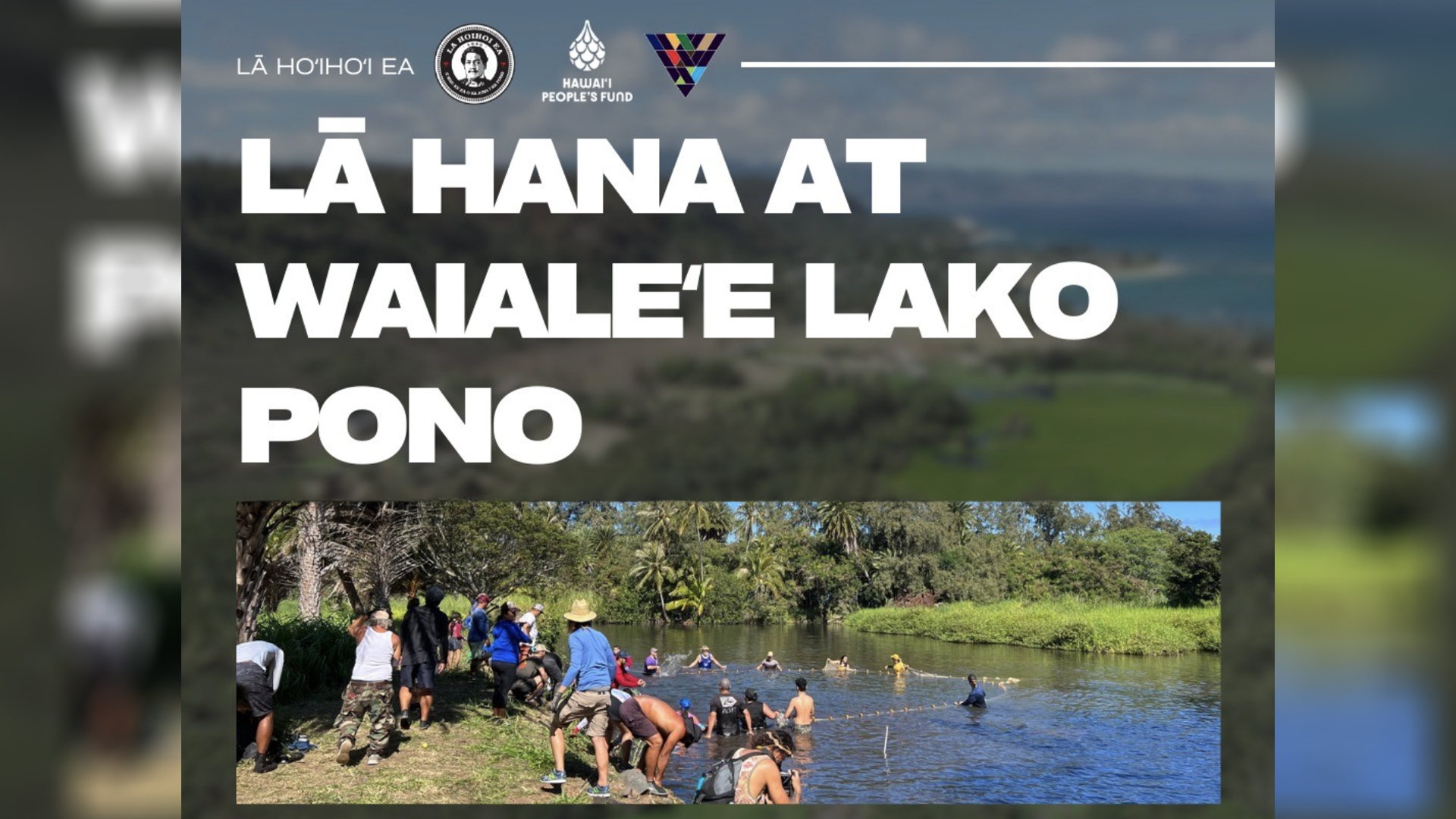 Our July 15 work day is titled "E Mau Ke Ea Ma Waialeʻe", which means to perpetuate ea (life, breath, sovereignty) at Waialeʻe.
This is in observance of the 180th annual Lā Hoʻihoʻi Ea (Sovereignty Restoration Day.) An extended talk-story and kanikapila will take place after the regularly-scheduled work day, until 3pm.
Join North Shore Community Land Trust on the third Saturday of each month in our effort to restore native ecosystems and traditional Hawaiian agriculture at Waialeʻe, Oʻahu. Activities include removing invasive weeds, planting and tending Hawaiian crops, and other tasks suitable for all ages and skill levels. You will have the option to enter the wetland. If you are interested, please plan accordingly.
Rough Agenda (Subject to Change)
8:30 AM – Gate open
9:00 AM – Opening protocol (traditional Hawaiian oli) and introductions
9:15 – Work projects (take breaks as needed)
11:45 – Clean up
12:00 – Lunch
Extended Agenda for 7/15/23:
12:30 – Talk story about the significance of Lā Hoʻihoʻi Ea at Waialeʻe
1:00 – Kanikapila (Jam session)
3:00 – Pau, clean up and say goodbyes