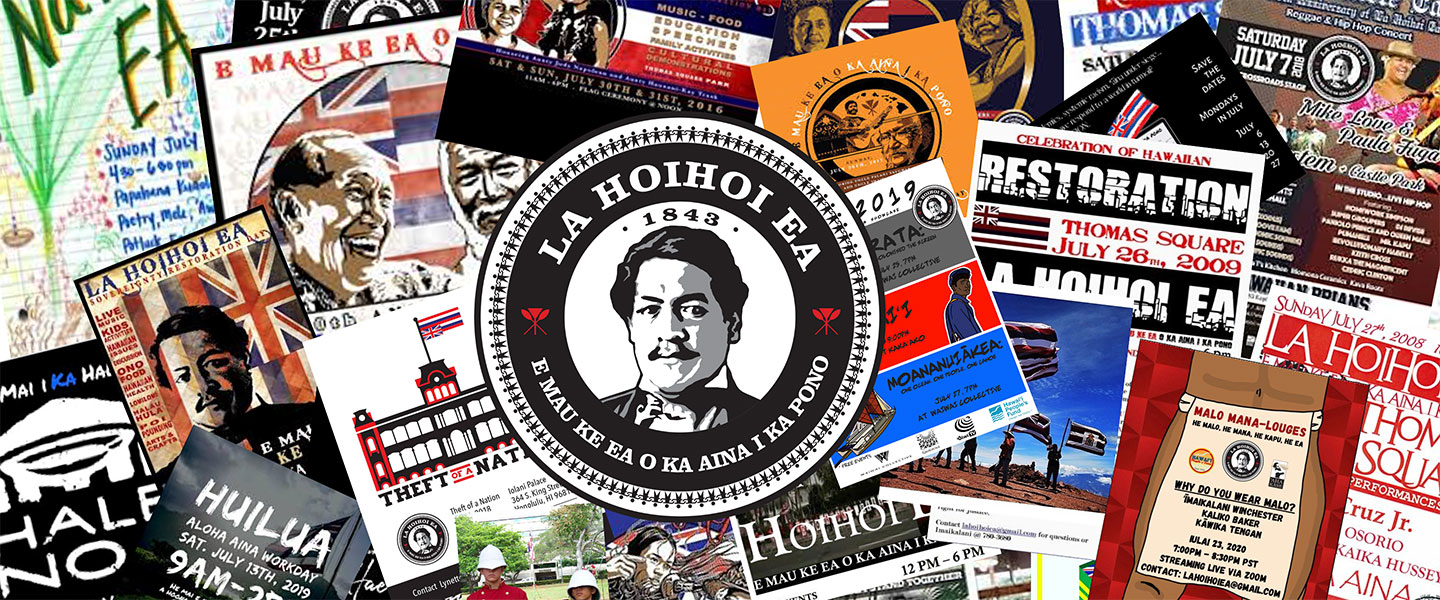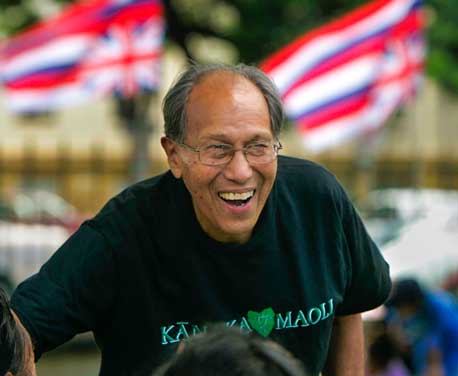 Dr. Kekuni Blaisdell
La Hoihoi Ea Founder
In 1985, Hawaiian patriot, Dr. Kekuni Blaisdell, renowned leader of the modern Hawaiian movement, reestablished the celebration of La Hoihoi Ea, Sovereignty Restoration Day, at Thomas Square, as a vehicle to reclaim and restore Hawaiian independence.
Through decades of grassroots organization, the renewed observance of La Hoihoi Ea was cultivated into a unique space for independence dialogue and education on critical Hawaiian issues and also served as a platform to rally commitments to civil action.
In 2005, the organizing responsibility was passed to new leadership to move this event into the next generation. Since that time, La Hoihoi Ea has grown each year, becoming a significant community event with hundreds of participants and followers, new and old, from around the world.
We have placed a conscious focus on the celebratory spirit of La Hoihoi Ea and expanded the event beyond a one day celebration at Thomas Square into several community hosted events taking place throughout the month of July with partners sharing the same message and spirit of this special Hawaiian independence holiday.
The La Hoihoi Ea celebrations are free, public events that are organized by teachers, students, activists, farmers, artists, scholars, entrepreneurs and families who have dedicated years to this celebration.