Date: Sunday, July 30th
Time: 10am-6pm
Location: Thomas Square Park
July 31 is a national holiday known as Lā Hoʻihoʻi Ea (Sovereignty Restoration Day). King Kamehameha III established this holiday in a days-long celebration following the rightful return of sovereign government to Hawaiʻi by the United Kingdom, after an illegal seizure by one of their representatives. He proclaimed, "Ua mau ke ea o ka ʻāina i ka pono", the ea (sovereignty, life, breath) of our land is perpetuated through justice. Hawaiians continue to breathe life into our sovereignty, and one way we do this is to celebrate ka Lā Hoʻihoʻi Ea. After decades of suppression, the celebrations were revived in 1985 by Uncle Kekuni Blaisdell and other kānaka aloha ʻāina as a way to give voice to Hawaiian independence and to issues surrounding the return and demilitarization of Hawaiian lands.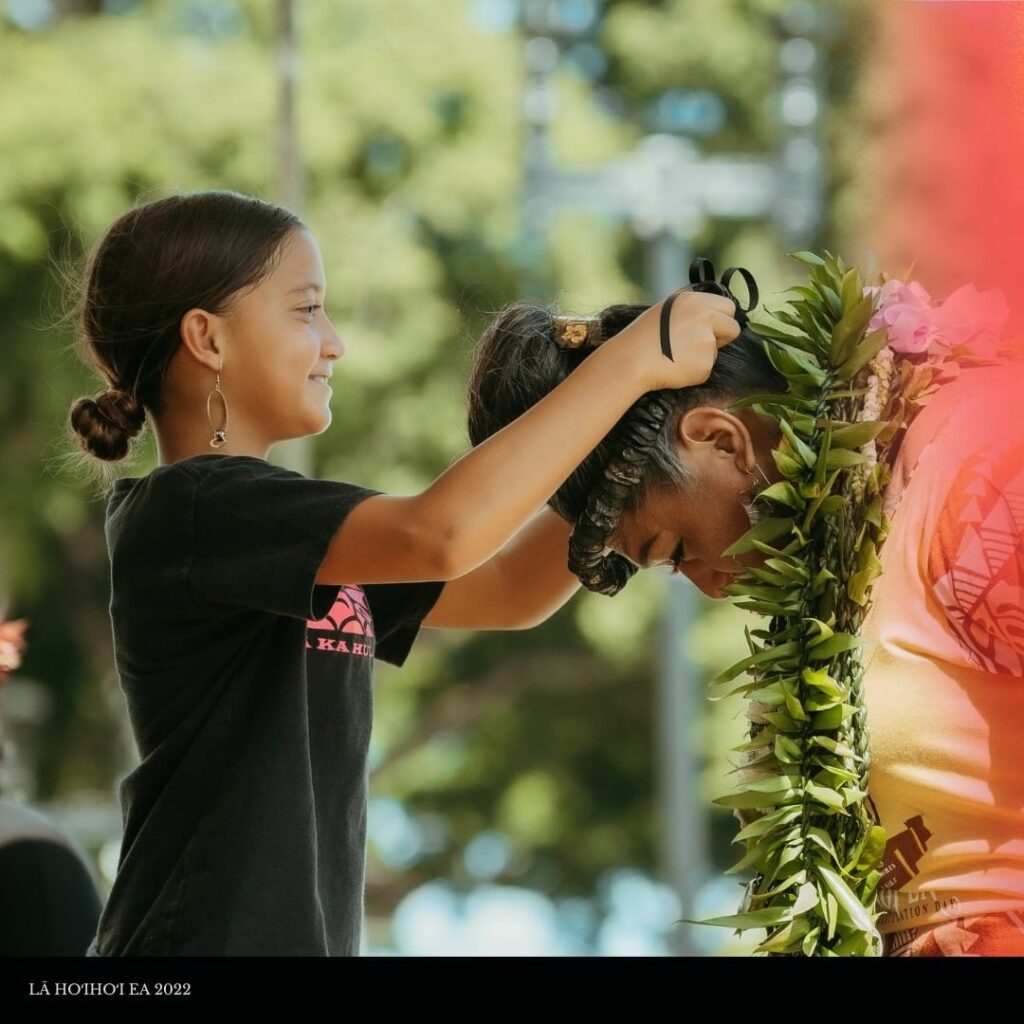 2023: Honoring Liwai Kaʻawa and Puʻuhonua Dennis "Bumpy" Kanahele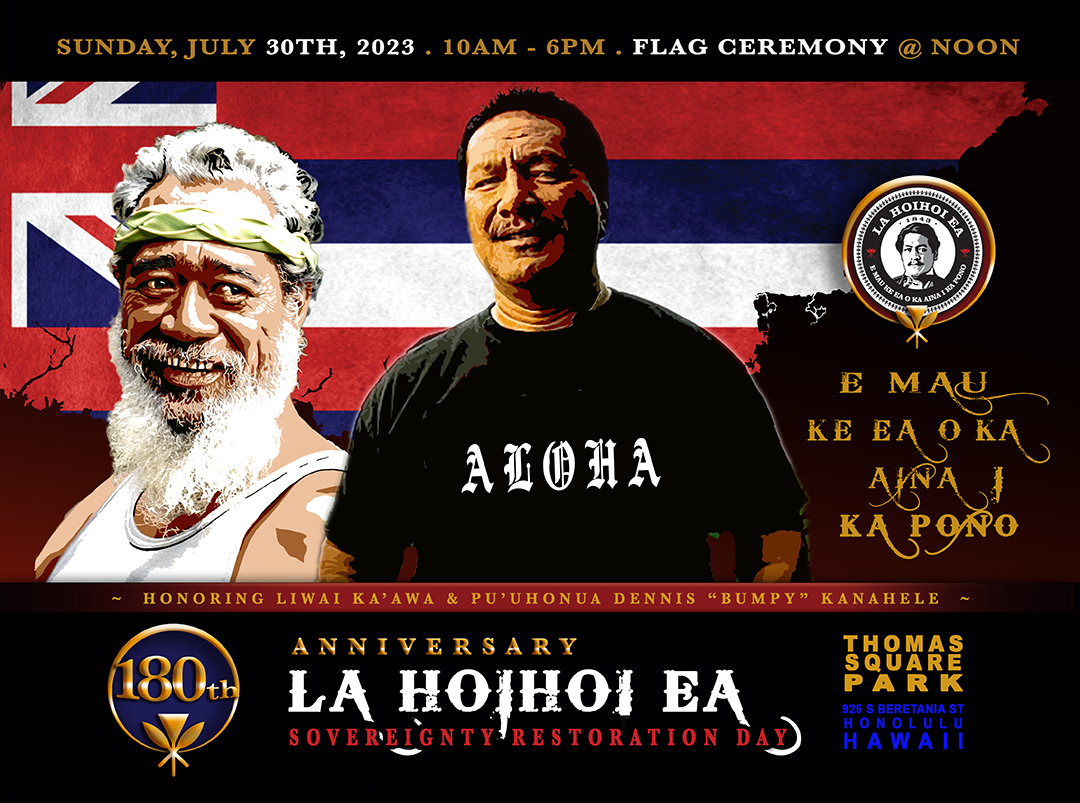 Raising Awareness,
Building Community
LHE-Honolulu's overarching goal is to create free public education and cultural programming focused on Hawaiian national-level and community-level independence. The July series strengthens the diverse and multi-talented network of independence-minded people and organizations.
Events in the series raise awareness about the historical significance of LHE while also building community capacity to exercise Ea Hawaiʻi today and into the future.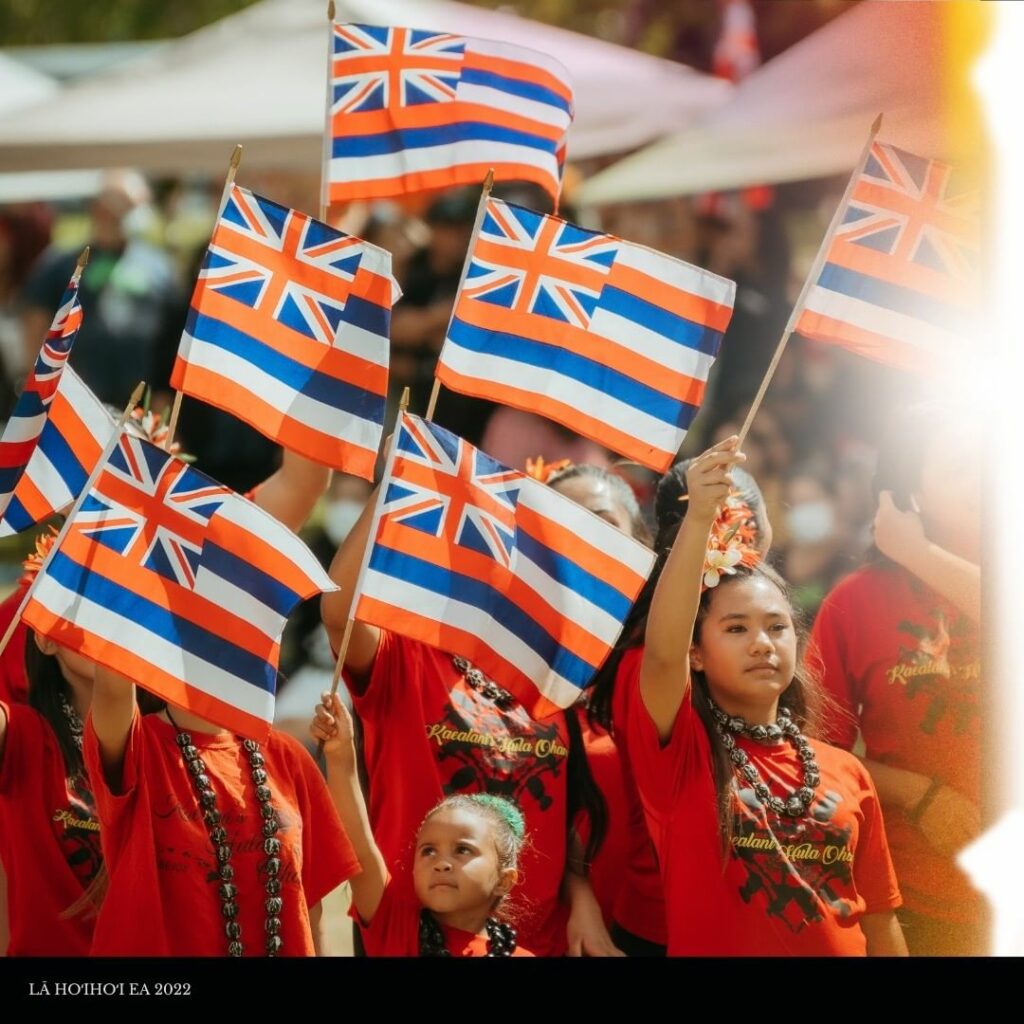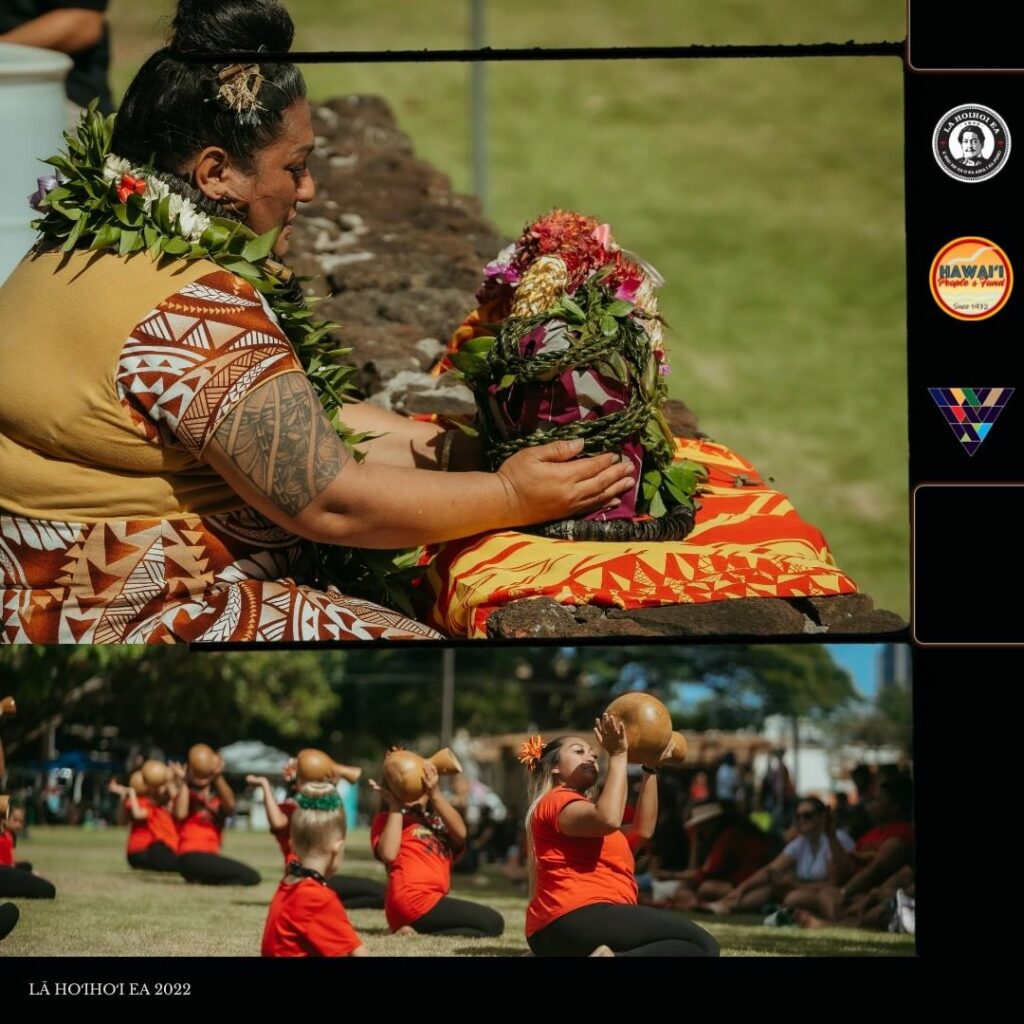 A Series of Events Throughout the Month of July for LHE
LHE Honolulu is the longest-running, grassroots organized Hawaiian independence event, and the current organizing team has expanded it from a single day to a full month of activities that reach different audiences through a range of events.
The expansion of LHE from a single-day event into a series of celebrations throughout July has substantially broadened our reach over the years. Last year, we reached about 2,000 people through face-to-face programming. This year, we are continuing to offer a mix of in-person and virtual events and opportunities.
Remembering Lā Hoʻihoʻi Ea 2020

We invite you to visit our YouTube channel and immerse yourself in the captivating world of our past events. Join us as we take you on a journey of celebration, discovery, and inspiration. Subscribe to our channel today and be the first to access our latest recap videos, ensuring you never miss a beat.