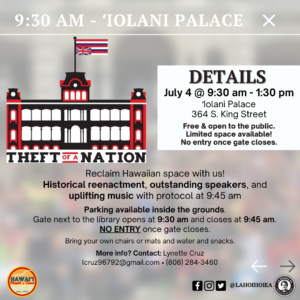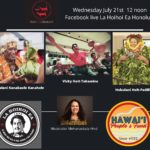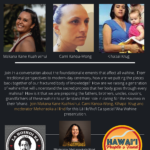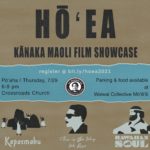 July 2021 Event Summary
#emaukeea #lahoihoiea2021
We will continue to update our calendar as we finalize our events.
July 4, 8:30 am-1:30 pm – Theft of A Nation (8:15 am – Mauna ʻAla convoy to ʻIolani Palace; 9:30 am – ʻIolani Palace)
The Americans celebrate Independence Day on the Fourth of July every year, commemorating the signing of the Declaration of Independence and the birth of the United States of America as an independent nation in 1776. In the Hawaiian Kingdom, July 4 marks the infamous day in 1894 when, 18 months after the United States military aided a small group of insurgents in the illegal overthrow of our government, those same insurgents declared themselves the "Republic of Hawaii." We observe July 4, 1894 with a dramatic re-enactment of the events that occurred over a century ago at Iolani Palace: the theft of a nation. Join us as we convoy, in protest of the prolonged and illegal occupation of our nation by the U.S., from Mauna Ala to Iolani Palace. Enjoy a morning at the bandstand with speeches, poetry, musical performances and a historical drama that takes us back to the events surrounding the overthrow of our Hawaiian government.

---

 

July 11 – Malo Mana-logues


In the traditional ceremony where boys receive their first malo and begin their growth into manhood, the central prayer uttered contains the line "Hālapa i ka mauli" or "Activate the mauli." As a foundational concept of Hawaiian thinking and being, mauli refers at once to the "life spirit," the "fontanel," as well as "a shoot from the root of a tree" (poetically, a descendant).  This year's Malo Manalogues builds upon last year's event by inviting kāne to bring one of their malo and discuss what its mauli is and means to them.  As mauli is closely tied to ceremonial events, we reflect on past experiences with and future hopes for participating in ceremonies that build our personal mauli and restore the ea (life, breath, sovereignty) of our land and people.

---

July 19, 6-8 pm – Our Language is Our Ea: O ke ea o ke kanaka, he ʻōlelo (ZOOM)


---

July 21, 12 pm – ʻĪlioʻulaokalani – Streaming LIVE on our Facebook


From Kahoʻolawe to Mauna a Wakea, the hula people were significant in connecting kanaka to their ancestral foundations and thereby connecting them to their kuleana. Join us for the month long celebration of Lā Hoʻihoʻi Ea as we look at the role of hula and mele in contemporary political struggles. This important discussion will focus on the nexus of where and when the hula people converged into what is typically the "political space" to engage with government officials, policies and laws, corporations etc.  How has the use of pule and protocol been used to protect our sacred spaces and to activate kanaka?

We welcome esteemed kumu hula Pua Kanakaole, Vicky Holt-Takamine and Hokulani Holt-Padila, who will highlight this discussion and share their experience as the founders of Ilioulaokalani.

 

---

July 23, 12 pm – (Re)Membering Haumea: Hoʻihoʻi ke Ea o ke Kino Wahine, Cycles and Evolutions – Streaming LIVE on our Facebook


Join in a conversation about the foundational elements that affect all wahine.  From traditional perspectives to modern-day ceremony, how are we putting the pieces back together of our fractured body of knowledge?  How are we raising a generation of wahine that will understand the sacred process that her body goes through every mahina?  How is it that we are preparing the fathers, brothers, uncles, cousins, grandfathers of these wahine to understand their role in caring for the Haumea in their ʻohana.  Join Makana Kane, Cami Kanoa-Wong, Kihapai Krug and moderator Mehanaokala Hind for this Lā Hoʻihoʻi Ea special ʻAha Wahine presentation.

---

July 24, 4-8 pm – ʻAha Mele Ea (Waiwai Collective)
We are excited to celebrate with ʻAha Mele Ea. Purchase tickets at tinyurl.com/AhaMeleEa2021. Lanakila Mangauil opens with protocol. Then, enjoy the musical stylings of Kapu System feat. Kawika Aspili, the Osorio Trio (feat. Jon, Duncan and Jamaica), Hui Mele Ea (feat. Shawn Pimental, Uncle Moon Kauakahi, Kainani Kahaunaele, Dwight Kanae, Kalehua Krug, and Del Beazley), Big Mox, Punahele, Illnomadic, Kauwila and Inalihi – all alongside Lethal Selecta.

---

July 29, 6-9 pm – HŌʻEA Kānaka Maoli Film Showcase (Crossroads Church, next door to Waiwai Collective)
Reserve you spot at bit.ly/hoea2021! This family-friendly event invites you to join us in your meʻe aloha ʻāina attire.
Alongside the HŌʻEA Kānaka Maoli Film showcase, we are proud to bring our lāhui another amazing night of Hawaiian films by Hawaiian film makers. This evening will feature three new projects, including the award winning film Kapaemahu by director Kumu Hina Wong, a special showing of the short film by award winning kanaka film maker ʻĀina Paikai and Kaliko Maii about the legendary aloha ʻāina, George Helm, entitled Hawaiian Soul, and finally a short documentary by award winning filmmaker Ciara Lacey called This is How We Rise, which features wahine poet, activist, and academic, Heoli Osorio.

---

July 31, 11 am –  1 pm – Awa and Flag Ceremony (Thomas Square)
This year, we call on our lāhui again to celebrate Hawaiian Sovereignty Restoration Day in your communities and with your ʻohana by flooding our streets, homes and neighborhoods with our hae Hawaiʻi on July 13 in commermoration of Lā Hoʻihoʻi Ea. Join us at 12 pm from wherever you are as we raise our beloved hae Hawaiʻi and kani ka pū from all corners of our kingdom in unity and solidarity for Hawaiian Sovereignty Restoration. From Waimānalo to Waiʻanae, from Lahaina to Waimea, from New York to Tokyo, let us join in celebration of Lā Hoʻihoʻi Ea together. LHE Honolulu will gather at Thomas Square to conduct ceremonies to honor this day as we continue to amplify the clal for the U.S. to de-occupy Hawaiʻi and return the independence of the Hawaiian Kingdom to where it rightfully belongs. We call on our lāhui to establish your own flag ceremony and community ʻaha at noon and join us in unity as we share the story of our nation and celebrate the restoration of our Ea.
July 2021 Event Details – Coming Soon!
Hōʻike Ea thread
Overarching questions & hashtags:
What does education in an independent Hawaii look, sound, taste, and feel like?
How do we move towards a Hawaiian National Education System?
#HoikeEa2021

Events in the Hōʻike Ea thread
Saturday, July 24, 8 am – 12 pm: Work @ Homestead Poi with Hanalē Bishop
Talk about EA-ducation, eat together. Limited space available, register here.
Participants will: work together to mālama ʻāina, hear from a panel of young leaders, and brainstorm ways to prepare for EA-ducation in an independent Hawaiʻi in big and small ways.
Nā Hua Ea thread
Theme for NHE 2020: "Kuehu, Kūola, Kūʻokoʻa."  (To stir up/clear of weeds/drive off, as evil spirits; To be alive and safe, as after escaping from danger; To be independent and free.)
Events in the Nā Hua Ea thread
Coming soon!
Lā Hoʻihoʻi Ea Community Work Days
July 2021
Monday, July 5, 9 am – 1 pm: Kahana Loko Iʻa
Potluck, parking inside the park area. Look for hae Hawaiʻi on the makai side of the road as you drive around Crouching Lion.
Friday, July 9, 9-11 am: Pohukaina
Parking inside ʻIolani Palace grounds, gloves and tools provided. Bring your own water. Flowers and hoʻokupu appreciated.
Sunday, July 11, 9 am – 1 pm: Kanehekili Heiau
Meet at the top of Haiku Road before 9 am. Caravan into the site (below H3). Bring a weed whacker if you have one. Potluck after
Saturday, July 17, 8 am – 12 pm: Mākua Valley Access
Register at malamamakua.org – bring your ID, wear covered shoes, hat, cool clothing. Bring your own water . Can request transportation inside the valley if needed when registering on site. Flowers and hoʻokupu appreciated.
Sunday, July 18, 8 am – 12 pm: Mokaena Heiau
Registration required (TBA), limited space available. Bring a weed whacker if you have one. Bring snacks, water, and wear a hat and shoes.
Saturday, July 24, 9 am – 12 pm: Kukaniloko
Meet at Zippy's in Wahiawa at 8:30 am and caravan to site. We will drive into and park at the site. Bring your own water to drink and an extra gallon to water the ti leaves and other native plants. Bring snacks and a chair. Wear a hat. Bring a weed whacker if you have one.
Sunday, July 25, 8 am – 12 pm: Makua Valley
Register at malamamakua.org. Bring ID, wear covered shoes, hat, and cool clothing. Bring your own water. Can request transportation into the valley if needed when registering on site. Flowers and other hoʻokupu appreciated.
Saturday, July 31, 10 am – 5 pm: Lā Hoʻihoʻi Ea at Pōkai Bay in Waiʻanae